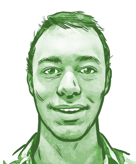 Zacary Fettig
Service Desk Technician
My name is Zacary Fettig and I am a Service Desk Technician at Pine Cove Consulting. I was born in Bozeman, MT and have spent a lot of my time growing up in Sheridan, WY. In Sheridan, I started my first job in technology and finished an associate degree studying network administration at Sheridan Community College. Intrigued by all the possibilities of technology, I have completed an industry standard Microsoft Certification and continue to further my knowledge as network and computer engineering evolves.
What do you love about Pine Cove Consulting?
What I like the most about Pine Cove Consulting is that people from different locations are able to come together to solve problems as a team.
What is a typical day at
Pine
Cove
like for you?
A typical day involves working on the service desk to troubleshoot and come up with solutions to problems for a wide variety of technologies and serve as an onsite tech for the Bozeman, MT area.
What do you like to do in your spare time?
I enjoy learning about different technologies, business related topics, and how stuff works. I also enjoy getting outside to bike and ski on Bozeman's sunny days.